Welcome to Cayman Dental at Camana Bay
We're committed to providing you and your loved ones with exceptional dental care in a compassionate and friendly atmosphere. Located in Camana Bay, Cayman Dental has been a long-standing care provider in the Cayman Islands. We provide comprehensive solutions for all of our patient's oral healthcare needs and treat patients of all ages. We look forward to welcoming you and your family to our practice!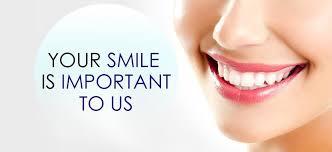 Exceeding expectations one patient at a time
When you visit our dental office in Camana Bay, your smile is our top priority. Our qualified family dentists, specialists and entire team are dedicated to providing you with the personalized, gentle and quality care that you deserve. We pride ourselves on providing you with the highest-level of quality dental care and doing so in a caring environment using state-of-the-art equipment and techniques. We offer a comprehensive list of general, restorative and cosmetic dental services to meet your needs. Our commitment to you includes providing you with the information you need to make informed decisions regarding your individual oral health care needs, as well as helping you maintain your long-term dental health and a beautiful smile.
Dr. Howard Ironstone
B.Sc. Phm., DDS., FAGD, FICD.
Dental Surgeon
University of Toronto
Dr. Thomas Lerikos
B.Sc. DDS
Dental Surgeon
St Francis Xavier University &
Dalhousie University
Dr. Charlecia Moore
B.Sc. DDS
Dental Surgeon
Royal Holloway University of London &
University of the West Indies
Dr. Alexandra Cutus
B.Sc. M.Sc., DMD, UK licensed
Dental Surgeon
Iuliu Hatieganu University of Medicine and Pharmacy
Dr. Suki Murbay
BDS (Manc), FDS (Lond), MFGDP (Lond) MGDS RCS (Ireland), MSc (London) ILM (London), FFGDP (London) FICD, FGCDent (Lond)
Dr. Hannah Griffin
BDS, MFDS RCSEd,
UK licensed Dental Surgeon
University of Plymouth
Dr. Howard Ironstone
B.Sc. Phm., D.D.S., FAGD, FICD.
Dental Surgeon
University of Toronto
Dr. Thomas Lerikos
B.Sc. DDS
Dental Surgeon
St Francis Xavier University &
Dalhousie University

Dr. Charlecia Moore
B.Sc. DDS
Dental Surgeon
Royal Holloway University of London &
University of the West Indies
Dr. Suki Murbay
BDS (Manc), FDS (Lond), MFGDP (Lond) MGDS RCS (Ireland), MSc (London) ILM (London), FFGDP (London) FICD, FGCDent (Lond)
Dr. Hannah Griffin
BDS, MFDS RCSEd, UK licensed
Dental Surgeon
University of Plymouth